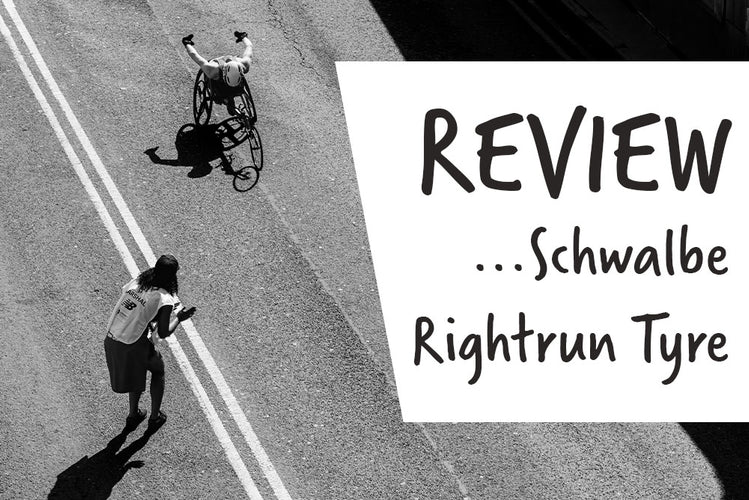 The Rightrun from Schwalbe is a great all round wheelchair tyre that won't break the bank. It has a solid combination of surface grip, puncture protection and low weight which makes it one of our best selling tyres. Plus, the Rightrun is available in an array of sizes (and colours!) making it a great choice packed with features. 
Rightrun Key Features
Schwalbe 'Black'n'Roll Compound' - Leaves no marks on floors
2Grip Sidewalls - Great grip at the limits
Tyre Colours - Plenty of personalisation options in Black, red, blue, grey strip
'K-Guard' Puncture Protection - Peace of mind from Schwalbe's K-Guard

 

Fast rolling - Low resistance for speed and agility
Pros
Cons
Not the highest puncture protection
Size & Weight:
24 Inch (25-540) 315g
25 inch (23-559) 350g
Tubes that fit:
Schwalbe No.9A and No.9B (24 inch)
Schwalbe No.12A (25 inch)
Summary 
A dynamic tyre that won't break the bank. Great colour and size choice to fit a variety of wheelchairs, just enough puncture protection without a huge weight penalty. Our con of the lower than we would have like puncture protection is somewhat mitigated as it's an indoor tyre. A popular choice for wheelchair users looking for plenty of grip at an unbeatable price.
Our Rating: 9/10
Check out our unbeatable prices on the Schwalbe Righrun here! Get yours today!