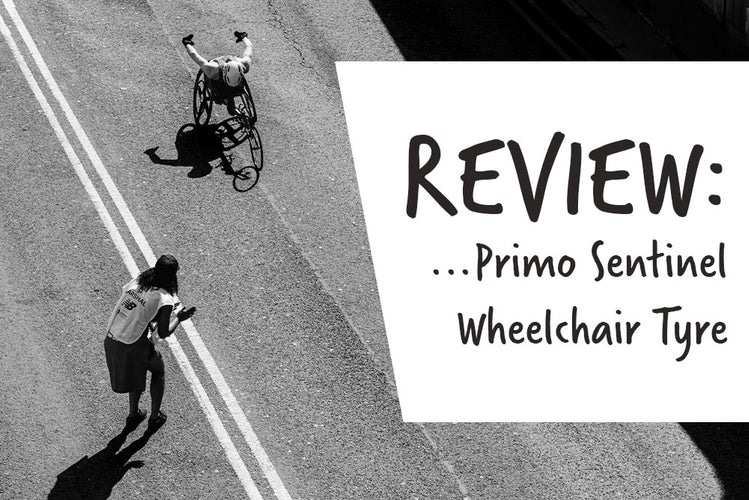 The Primo Sentinel isn't one of the top ranked wheelchair tyres for no reason. It combines performance, light weight and versatility, all wrapped up with a puncture resistant layer. it's the most advanced tyre in the Primo range and its easy to see why. Low rolling resistance, durability and its a no compromise tyre that won't let you down.
Primo Sentinel Key Features
Versatile - Great to use on a variety of surfaces
Puncture Resistance - 3mm thick anti-puncture insert
Low rolling resistance - Fast and agile
Non-marking - The right compound for the job indorrs
Fast rolling

 

- Low resistance for speed and agility
Pros
Reliability
Versatility
Puncture protection
Cons
Not the highest puncture protection available
Sizes:
24 Inch (25-540)
25 inch (25-559)
26 inch (25-590)
Tubes that fit:
Schwalbe No.9A and No.9B (24 inch)
Schwalbe No.12A (25 inch)
Schwalbe No. 12B (26 inch)
Summary 
The Sentinel really does hit the sweet spot when it comes to a balance of the feature you need but without the compromises you don't. You get serious puncture protection with an anti puncture resistant layer, but without the weight penalty of an ultra thick layer. It's the most advanced tyre from Primo and it shows, don't just take our word for it either. It's a hugely popular and very highly rated wheelchair tyre that wont let you down. But if you do want the last word in puncture protection, then you might want to look at the Schwalbe Marathon Plus. That said the Sentinel's anti-puncture insert is also great at preventing long term debris accumulation. But whichever you choose, you won't be let down in terms of reliability, versatility and performance 
Our Rating:
 9

/10

 

Check out our unbeatable prices on the Primo Sentinel here! Get yours today!