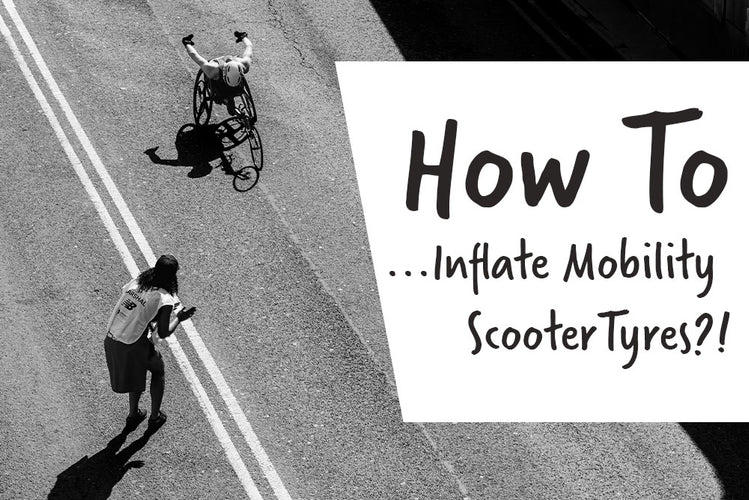 How to inflate mobility scooter tyres is a common question and we're here to help!
The best method of inflating a mobility tyre is to use a regular foot pump or a cycle track pump (A hand pump is fine too). 
You'll find the valve type is usually a Schrader Valve (car type). Remember to check the attachment is setup for the valve type you have, fit it on the inner tube valve correctly and away you go with inflating your mobility scooter tyre.
Be sure to always check the PSI rating on the side of the tyre you are inflating to get your tyre pressure just right. The use of a pump with a pressure gauge is essential for accuracy.
Also, remember to regularly check your tyre pressures individually as tyres can lose air over time. Running the correct pressures is paramount to safety, grip, handling and of course it can prevent un-even or premature tyre wear!